At the age of twenty, Luigi Danesin started his adventure at the beginning of 1920s with a trolley, then with a van, supplying the markets of Roncade and Casale sul Sile in the province of Treviso offering his first real economical and gastronomical passion: the Parmigiano Reggiano. At that time this cheese was a rarity which was sourced directly from the producing areas of Parma and Reggio Emilia from trustworthy and selected "dairymen", which still serve and reserve us their best products.
April 1930: during a rainy Saturday Luigi Danesin himself opened the first location of our store in, what was called at that time, Corso Vittorio Emanuele (today called Corso del Popolo) in downtown Treviso.
Gastronomy in Treviso Danesin since 1930
After WWII he was joined by his son Ferruccio, who, after years of "paying dues" would begin, during the years of economic boom, researching and proposing specialties and increasingly refined products. He was among the first in our region to offer the Alba truffle, fresh Iranian caviar and some of the most refined French cheeses. These were rarities for an area that was just starting to open up to the world thanks to a strong economic boost.
Just for this reason, following the suggestions and the teases of local gastronomist "Bepi" Maffioli, Luigi and Ferruccio Danesin decided to equip the shop with professional kitchens and a team of chefs who could prepare take out and ready to eat express foods. Nowadays chefs and cooking facilities still exist, equipped with the most modern technology for the processing of the best food preparations.
For Treviso it was a revolutionary and a humongous success.
Few years later another huge success: the "pizzetta!". It was made with natural yeast, already cut and produced several times a day in a lot of different tastes to please the hundreds of daily customers.
Therefore in nearly a century of activity focused in our 50 linear meters of counters and islands of tasting, you have able to find the best selection of fresh produce, cured meats and cheeses, domestic and foreign productions.
Treats, best selections and rarities from all the areas of great tradition of the best gastronomic culture side by side with a full menu prepared daily from our kitchens, in harmony with the seasons and with all the passion of Italian cuisine.
‹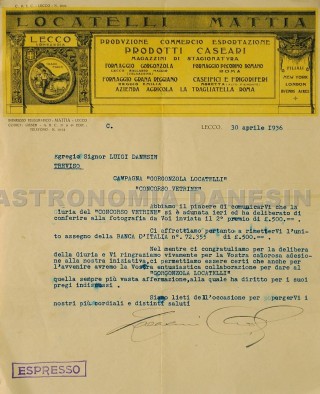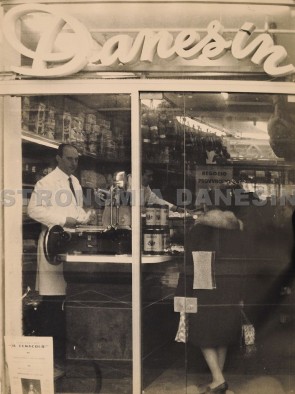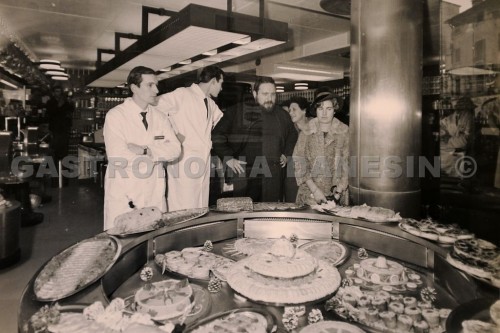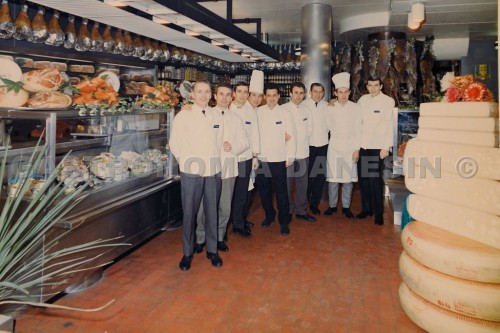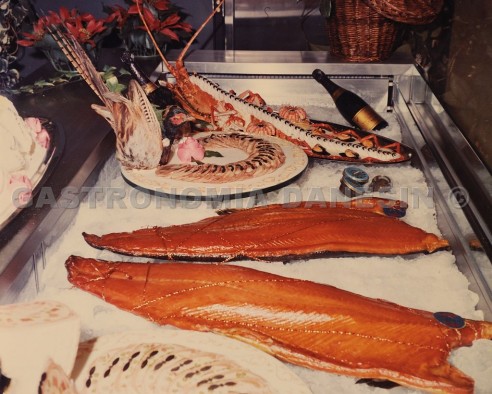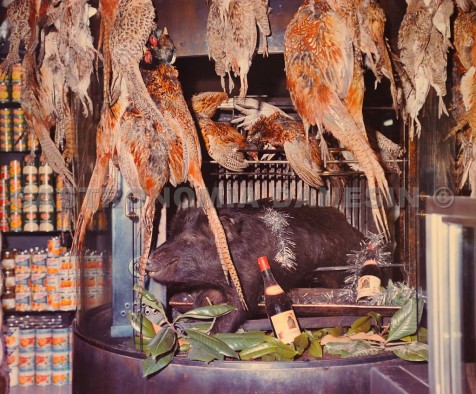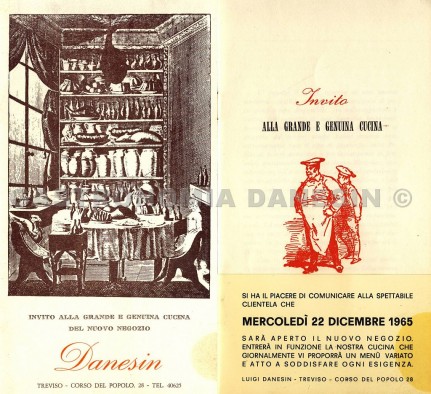 ›